Premium Quality Used Bulk Bags: - East London
Tuesday, 22 November 2016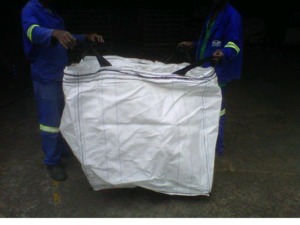 Item details
City:
East London, Eastern Cape
Contacts

ameensaba3
Item description
Premium Quality Used Bulk Bags: Your Safe, Reliable, Clean and Cost Effective alternative.
All our Used Bags undergo stringent quality control processes and are thoroughly inspected for possible defects. Only Top Quality bags are released.
Our Bags are suitable for Agricultural, Industrial and Domestic use:

Agriculture: Potatoes, Onions, Beans, Maize, Animal feed, Lime and Fertiliser.
Industrial: Minerals, Aggregate, Recycled Plastic granules, Oxides and Paper pulp.
Domestic: Garden refuge, Recycling of Cans, Plastic and Glass.

If you are interested in our products, please feel free to contact us, we will give you best service as you expected.

Please provide YOUR contact details such as email, mobile phone, whatsapp, etc. for directly communication with the customer service.

We shall be looking forward to welcome your inquiries.

Thank you.