The biography of blackmatic - East London
Sunday, 15 November 2020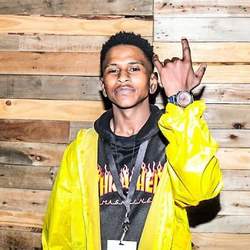 Item details
City:
East London, Eastern Cape
Contacts

Blackmatic

0798435166
Item description
THE BIOGRAPHY OF Blackmatic

Rapper

Date of Birth : 13th January 1998
Place of Birth : East London , Mdantsane Nu9

Name of Birth : Mmeli Balintulo

Mmeli (Blackmatic) Balintulo is an upcoming artist from a small city in the Eastern Cape(East London) where Hip Hop has not yet fully developed to its full potential nor understood by many.
Blackmatic makes music to change that his music is very relatable, with lyrical flows, humorous rhymes and game changing beats.His barrier breaking determination for his passion has won over the hearts of many and shown many people that anything is possible no matter who you are or where you come from.

Blackmatic was raised by a single mother, his father passed on a few months after he was born.Music for the young artist had been a refuge, being shy and bullied growing up music gave him a voice that he harnessed and became a well known poet in high school. He used his humble beginnings as fuel to motivate himself to greater heights. His family wasn't supportive of his dream so the aspiring young artist in him fought all odds to ensure his dream became a reality. Performing amongst names such as Emtee, Anatii and Yanga, Blackmatic was inspired to make a song titled Hamba neBraz.This specific song got him recognition from many artists and music lovers from around South Africa, becoming the brand ambassador of the biggest car dealership in the Eastern Cape (Nates Car Sales), performing at one of the biggest events in East London (Umswenko the Experience) gave him the extra confidence to pursue his art and passion.
He was also approached by an organization that saw fit to include him in a project that was sponsored by ANC women's league which was focused on the fight against Women and Child abuse as he had made music that promoted woman power and feminism.
Blackmatics verse on the song received alot of postive feedback from people.

Blackmatic is currently occupied with a 10 track, Extended Project (EP).
With his fiery determination Blackmatic has become a music powerhouse in his hometown and would like to further his contribution to his hometown immensely.
His self-teaching himself production, video editing and graphic designing. He aspires to start up his own record label in the nearby future that is going to solely fund studios in his hometown (Eastern Cape, East London) for the underprivileged kids that don't have the resources to get started Blackmatic feels very strongly about youth development along with many other future endeavors.