Forklift week R700 - East London
Tuesday, 13 March 2018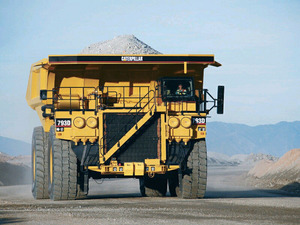 Item details
City:
East London, Eastern Cape
Contacts

PATRICK

+27717974385
Item description
We train all mining and constructions machinery in Germiston CBD we are fully accredited with Teta, Ceta , Labour and Department of High Education .
MACH PROMOTION Train 2 machines you'll get 1 machine for free.

For more information contact or whatsapp Mr PATRICK @ +27 719695500 / @ +27 717974385 whatsupp now.

Forklift week R700
Tel scopic handler R3500 for 1 week
Reach truck R2. 000 for 1week
1.Bobcat , 1 week R2300
2.T L B ,2 WEEKS R3000
3.Excavator, 2WEEKS R4000
4.Front end loader ,2WEEKS R3500
5.Mobile crane up to 80tonnes,2WEEKS R4500
6.Mobile crane up to 200tonnes 2wks R5500
7.Grader, 2 WEEKS R5000
8.Roller, 2 WEEKS R3500
9.Dump truck (a d t) 2WEEKS, R4500
10.Dump truck 777D 2wks , R5500
11.Dump truck (without restriction) , R6500
12.Tower crane, 2 WEEKS R4500
13.Overhead crane ,2WEEKS R4500
14.Bulldozer, 2WEEKS R4000
15.Safety lifting/rigging 2WEEKS R4500
16.Intermediate rigging 2weeks R5500
17.Advanced rigging 4weeks R10 000
18.Arc welding, 3WEEKS R6000
19.Co2 welding, 3 WEEKS R6000
20.Aluminium welding ,3weeks R6000
21.Boiler making ,3weeks R6000

UNDERGROUND MACHINES
23.Underground dump truck, R5500
24.Loader haul dumper (scoop),2WEEKS R6000
25.Drill rig (tam rock), 2WEEKS R6000
26.Rock drill operator ,2WEEKS R6000
27.Roof bolt drill rig , 2WEEKS R6000
28.Utility vehicle (u v), 2WEEKS R4500
29.Water truck, 2WEEKS R4000

Other courses

30.First Aid Basic 1 week R1500
31.First Aid Intermediate 1week R2500
32.First Aid Advanced 1week R3000
Fire fighting basic R1800
33.Fire Fighting intermediate 4weeks R9500
34.Fire Fighting Advanced 6 week R12 500
35.Occupational Health and Safety 1week R1800
36.Dangerous Goods R1800 for 1week
37. Code 14 R12000 for 2WEEKS
38. Code 10 light vehicle R8000 for 2 weeks
ADDRESS : GERMISTON C B D street opposite GOLDEN WALK MAIL .
We Offer free accommodation during training.